Happy Easter Coffee Morning - with CHAT, FACTBucks, & Talkback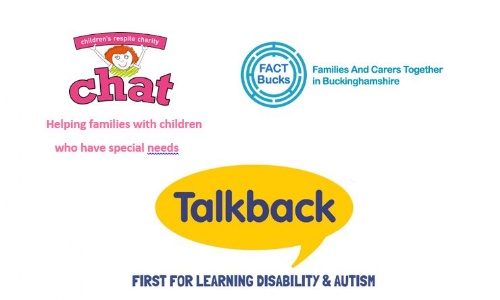 Held at the Cressex site - For all parents on both sites
Wednesday 1st April 2020
9:15am – 10.30am
CHAT
Is a registered charity helping Buckinghamshire families with children who have special needs by providing funds for short term respite care.
This enables you to take a break from your caring role and to have quality time with other family members, while knowing your child is being safely cared for.
FACTBucks
FACT Bucks, (Families and Carers Together in Buckinghamshire), is a group of parents and professionals who meet to discuss real issues that affect children and young people with additional needs and disabilities in Buckinghamshire.
FACT Bucks makes sure your views and concerns are heard by those who plan and manage services in order to improve them and help ensure children with additional needs are fully included in society and have access to the support and facilities necessary to sustain and improve their well-being.
Talkback
Talkback works in a person-centred way with people who have learning needs and/or autism. We provide people with opportunities for education, life and social skills, sport, and employment. We enable them to share a voice and be recognised equally in their community.
Our comprehensive range of programmes can be accessed through education funding, direct payment or self-funding.