Safeguarding
Chiltern Wood School is committed to safeguarding the welfare of young people. The school has its own robust safeguarding procedures. If you have a concern about the welfare of a child who attends the school, please contact one of the named safeguarding officers on either 01494 525728 or 01494 532621:
Wendy Taylor, Assistant Headteacher (Designated Safeguarding Lead)
Bradley Taylor, Headteacher
Una-Lynne Mackey, Deputy Headteacher (Downley site)
Rhonda Gosney, Deputy Headteacher (Cressex site)
Reporting a concern about a child
Should you wish to raise a concern about a young person who does not attend the school, or outside of the school terms, please click on the graphic below which will direct you to advice provided by the Buckinghamshire Safeguarding Children Board and telephone numbers for Buckinghamshire County Council's First Response Team and the NSPCC.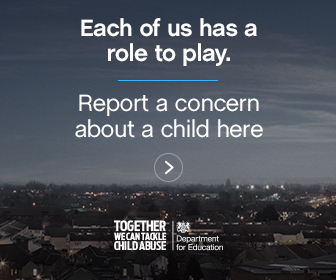 If you have an urgent concern about the safety of a child or young person call 999 and ask for the police.
If you have any concerns about school matters please see our Complaints and Resolutions Procedure below.